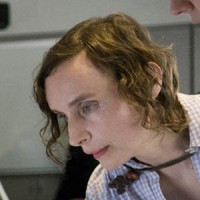 Assistant Professor Isabel Reichert has taught for over 15 years at colleges and universities throughout the San Francisco Bay Area, and is currently the program coordinator for the Ohlone College Graphic Arts and Multimedia department.  Prior to joining Ohlone, she taught courses in art, design and critical theory for California College of Arts (CCA), the University of California at Santa Cruz and the San Francisco Art Institute.  Alongside her teaching, Isabel worked as a graphic designer for web, print, and interactive media and multimedia artists/ filmmaker. Her work has been screened at international film festivals and her multimedia artwork has been featured in galleries and museums internationally.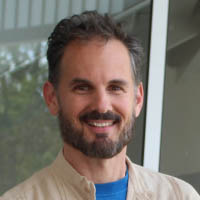 David Folker brings years of experience in 3D Modeling and 3D Animation to Ohlone College. Born in Canada he moved with his parents to SoCal at an early age. David is an explorer, an amateur herpetologist, ornithologist, zoologist, and entomologist, interests instilled in him by his biologist dad.
David received his BA from San Jose State University. He has taught at Ohlone for many years and is beloved by his students. He teaches MM-114 Textures for 3D, MM-121A 3D Modeling, MM-121B 3D Animation and MM-121C Advanced 3D Modeling and Animation.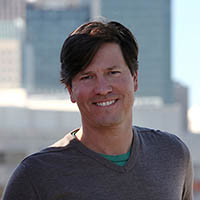 Raymond Pajek enjoys sharing his passion for illustration and design with students that are seeking these skills within the multi-disciplined areas of multimedia and graphic arts. With over twenty years as an Art Director for top firms in San Francisco and New York, Raymond spends his professional time these days at the innovative creative studio he founded in the East Bay, helping to hatch unorthodox ideas to spark public conversation about critical issues like energy sustainability, climate change and habitat preservation. He recently crafted a new brand identity to help the City of San Jose achieve its goal of becoming a world center of clean technology innovation.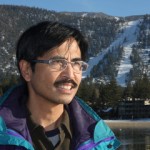 Ohlone game design instructor Alejandro Jauco brings an extensive background in the tech industry to his classroom. Currently the Principal Architect of Infor Silicon Valley Innovation Labs, he has worked in such capacities as president of Spidergram Corporation, director of 3D Multimedia Hardware and Software at Fujitsu Microelectronics, senior staff at NVIDIA and engineering manager at Sun Microsystems. His interests are video game development, Big Data and the Internet of Things.
Alejandro teaches MM-118 Introduction to Video Game Design and MM-119 Video Game Development at Ohlone.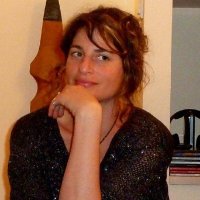 Conceptual artist Merav Tzur encourages her audience to challenge assumptions and use creative thinking to inform and expand their viewpoints.
Tzur received her MFA from UC Berkeley and BFA from California College of the Arts. Her work has been shown at the Contemporary Jewish Museum in San Francisco, Kroswork Gallery, SOMArts Gallery, SFPAI, YBCA, SFMOMA and in Israel. She also teaches sculpture and media at California College of the Arts and College of Marin. Tzur was the recipient of the 2012 Dorothy Saxe Invitational Award for Creativity in Contemporary Art from The Contemporary Jewish Museum. She lives and works in Oakland, California.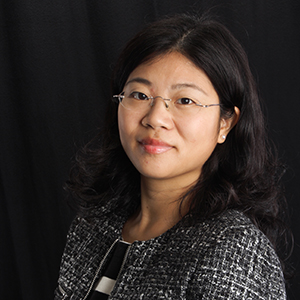 Dr. Sarah Wang received her PhD in Art Education at the Ohio State University, specialized in multimedia design, design thinking and design pedagogy.
Sarah believes that design is a conversation, and a way to connect people. As a freelancer designer, Sarah participated in many projects, including designing websites for business and NGOs, creating educational interactive features for kids, designing logos and branding systems, and taking part in conceptual design projects for SONY, GE, and NISSAN.
Besides her journey as a designer, Sarah loves to share her expertise with students. Respecting and stimulating the individual creativity of each student is at the heart of her teaching philosophy.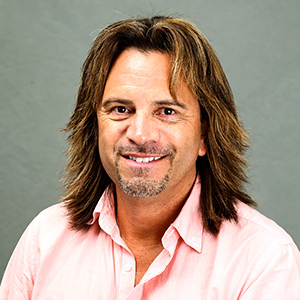 James Pacheco runs a successful graphic and web design contracting business that serves over seventy-five clients nationwide. He provides graphic, web, social networking and software user interface design services to companies such as: Xoma Pharmaceuticals, Calix Networks, Sun Microsystems, Sanofi Aventis, JPMorgan Chase, Cyan Optics and Gilead Sciences.
James has taught the beginning, intermediate and advanced graphic design courses at Ohlone College for over 12 years. He has a passion for helping students find their way into higher education in the field of graphic design.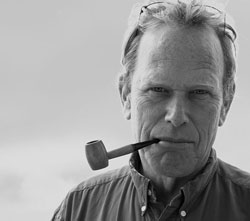 Mark Kitchell, Producer/Director/Writer of "BERKELEY IN THE SIXTIES" — a documentary film about the protest movements that swept America during the 1960s was nominated for an Academy Award, won the prestigious Audience Award at Sundance, the Dupont-Columbia Award, the National Society of Film Critics' vote as the Best Documentary of 1990, and other top honors. Mark teaches the Digital Video production class here at Ohlone.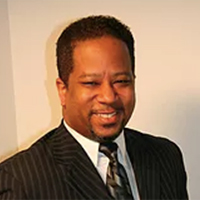 Ty Carriere is an accomplished designer and 3d artist. He has worked as the Chief Technology Director for the Digital Visual Media Group International, the Program Director of Game Art and Design Program at Expression College and was the Lead Artist at NASA Ames Research Center working with Designers and Scientists on NASA educational games.